Houston Commercial Litigation Lawyer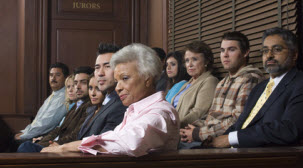 If you are involved in a business or commercial dispute that may require litigation, you want an attorney who will work ethically and diligently to seek the best and most cost-efficient results on your behalf. You want an experienced attorney who can effectively negotiate on your behalf, and argue persuasively for the preservation of your rights at trial if necessary.
The experienced business and commercial litigation attorneys at The Freeman Law Firm can provide the quality legal representation you need and deserve. Our firm has helped businesses of all shapes and sizes find solutions to complex legal challenges.
Based in Texas, our firm represents clients throughout Texas and throughout the nation. Our experienced trial lawyers handle a wide range of business and commercial litigation, including:
Breach of contract claims
Breach of fiduciary duty
General liability claims
Bad faith insurance claims
To speak with a commercial litigation attorney at our firm, call 713-973-1000.
Professionalism is Our Promise
Although no attorney can guarantee a particular result in a given case, we can and do offer our pledge to put your interests first. Our attorneys have built long-standing relationships with our clients because we understand the importance of trust, professionalism and reliability.
We are not a firm that is here to generate fees or exacerbate legal disputes. In each case we handle, we look for creative and proactive ways to resolve disputes in the most effective and cost-efficient manner possible. When an opposing party or their attorney is unwilling to be reasonable, we have the experience to fully protect our client's rights at trial. However, we never forget the value of negotiations and creative problem solving.
Contact a Texas Breach of Contract Claims Attorney
To speak with an attorney about a business or commercial dispute, contact The Freeman Law Firm in Houston, Texas.