Houston Business Dispute Resolution Lawyers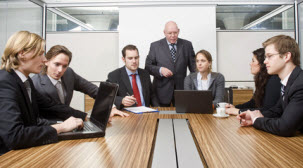 Every business owner should have an attorney they can rely on for solid legal advice and counsel. Businesses throughout the state of Texas can find quality legal representation at The Freeman Law Firm.
Texas Partnership Dispute Attorney
Based in Houston, Texas, our firm represents business owners in a wide range of disputes, including:
Breach of contract disputes
Partnership disputes
Breach of fiduciary duty claims
Insurance bad faith claims
General business disputes
To speak with a Houston business dispute resolution attorney about a partnership dispute, breach of contract claim or other legal issue, call 713-973-1000, or contact our Southeast Texas law firm online.
Proactive Problem Solvers
If you are involved in a legal dispute of any kind, the courtroom is the last place you want to be. Taking a case to trial is stressful, expensive and uncertain.
Certainly, you want an attorney with the sufficient skill and experience to protect your rights if trial becomes a necessity. But before trial becomes necessary, you want your attorney to seek an effective resolution to your legal dispute that is prudent, proactive and cost-conscious.
Our firm has been built on the delivery of quality legal representation. Building trust through quality service and delivered results, our firm has been able to thrive and prosper. In each case we handle, we ask one simple question: How can we best serve the needs of our client?
Contact Our Texas Partnership Dispute Attorneys
To speak with a lawyer about a partnership dispute or another business dispute, contact The Freeman Law Firm.