Houston Construction Defect Dispute Lawyer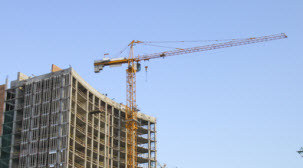 Our experienced construction law attorneys represent general contractors, subcontractors, suppliers, homeowners and other interested parties in construction disputes. We handle a wide range of construction law disputes, including:
Construction defects litigation
Water intrusion damage
Breach of contract disputes
Stucco/mold cases
If you need to speak with an experienced construction law attorney in the Houston area, contact The Freeman Law Firm at 713-973-1000.
Complex Residential Claims
A significant share of our construction law practice is devoted to the representation of homeowners who have luxury or high-end homes that have been poorly constructed. We handle a broad range of construction defects claims relating to defective design, negligent builders and substandard home construction.
Contractors must comply with appropriate building codes and must build homes in a suitable manner that demonstrates due diligence and reasonable care. If your home has mold, water damage or other construction defects, contact an experienced construction law attorney at our firm.
Experience that Makes a Difference
If you retain our firm for your construction-related claim, you can be confident that you will be represented by an experienced negotiator and trial lawyer. Collectively, our team of attorneys have nearly a century of combined experience. Attorneys at our firm have obtained Board Certification for personal injury trial law and other areas of specialty involving civil claims by the Texas Board of Legal Specialization.
Contact Our Texas Construction Contract Dispute Attorney
To speak with an attorney about a contract dispute or construction defect, contact The Freeman Law Firm in Houston, Texas.