Texas Off-Shore Helicopter Accident Attorneys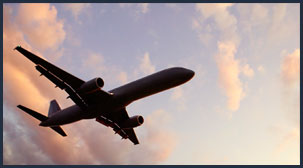 While some aviation accidents are beyond the control of even the most careful and seasoned pilots, a significant number of airplane and helicopter accidents are the result of negligence. Common forms of negligence that cause aviation accidents include negligent operation, negligent maintenance and negligent manufacturing.
If you or a family member has sustained an injury resulting from an airplane or helicopter accident, the experienced personal injury attorneys at The Freeman Law Firm can help. Our attorneys have extensive experience in a wide range of personal injury claims, including basic negligence claims and defective products claims.
Collectively, our attorneys have more than 75 years of legal experience. We have handled cases involving large commercial planes, small planes and helicopters. Our firm handles aviation and helicopter cases throughout a wide multistate geographical zone. We have successfully handled out-of-state cases involving aviation tragedies and accidents.
To contact a Texas Board Certified personal injury trial lawyer at our office, call 713-973-1000, or contact us by e-mail.
Handling Complex Claims is Routine for Our Experienced Attorneys
Aviation accidents frequently result in catastrophic or fatal injuries. Attorneys who handle this type of claim must have experience handling complex personal injury claims.
Our attorneys have handled complex personal injury litigation in a number of contexts, including commercial trucking accidents, petrochemical refinery explosions, medical malpractice claims and auto defects claims. We have the experience, resources and legal sophistication necessary to handle even the most complex personal injury claims.
Contact Our Houston Aviation Crash Lawyer
To speak with a lawyer at our firm about an airplane accident or helicopter crash, call 713-973-1000 or contact our Houston law firm online.