Houston Drunk Driving Accident Lawyers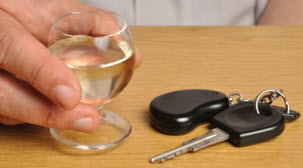 If you or a family member has been injured by a drunk driver, you may not know where to turn for help. Finding the right attorney to protect your rights and seek compensation for the damages you have incurred can be difficult.
At The Freeman Law Firm in Houston, Texas, we have helped many people suffering from the aftermath of an auto accident caused by a drunk driver. Our attorneys can provide the experienced and supportive counsel you need if you have been the victim of a drunk driving accident.
To speak with an attorney at our Law office in Houston about a drunk driving accident, call 713-973-1000, or contact our Houston drunk driving accident attorneys online.
Why Hire Us?
If you have sustained a personal injury, you probably know by now that there is no shortage of personal injury attorneys. Just open your local yellow pages and you will find scores of local attorneys who handle auto accident claims.
So what makes us different from other attorneys?
The answer is simple. We have the experience, certification and history of proven results to back our claim as a first rate personal injury law firm. Our founder, attorney T. Ernest Freeman, has more than eighteen years of legal experience and is Board Certified in personal injury trial law by the Texas Board of Legal Specialization.
Our attorneys have extensive experience in auto accident claims involving drunk drivers. In addition to obtaining compensation for medical bills, our firm has successfully sought and obtained punitive damages against drunk drivers.
Our attorneys are driven to win. We take cases personally and feel that the law is much more than a profession – it is a calling. We take great joy and pride in our ability to help people. We aggressively seek maximum recovery for our clients because we care.
Contact Our Attorney If You Are an Injury Victim of Texas Drunk Driving
To speak with a lawyer at our firm about a car, truck or motorcycle accident involving a drunk driver, call 713-973-1000, or contact us by e-mail.