Biggest Oil Rig States in the U.S.
Posted in Oil Industry on September 26, 2016
Oil is a massive worldwide business, and the United States has made massive strides in domestic oil production in recent decades. It wasn't very long ago that most of our oil was imported, usually from the Middle East, but as of 2011, the United States is a net oil exporter. In fact, as of 2015, the U.S. is now the largest crude oil producer in the world.
Which states drill and produce the most oil?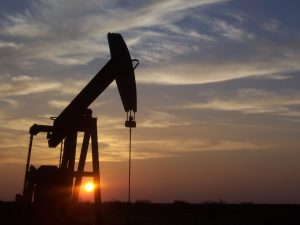 As of 2015, reports have indicated that 90% of all oil production (excluding federal-run offshore drilling) comes from just 8 states:
Texas – Texas has long been the epicenter of oil production in the U.S., and nothing has changed recently. 27 refineries are currently operating there, and 1.2 billion barrels of oil were produced in 2014, accounting for 36% of the country's output. Texas is continually ramping up oil production, and in 2014, Texas alone would have been the 6th largest oil producer in the world.
North Dakota – A recent addition to the oil production list, North Dakota has seen explosive growth in petroleum markets in just a decade. From 2003 to 2015, oil production increased by roughly 10 fold, and production in 2014 was at 397 million barrels a year. Adding that amount to Texas, and you end up with almost half the entire U.S. oil output for 2014.
California – If you were to include federal offshore drilling, California would be much higher up the list, but as it stands, it's currently in 3rd Environmental regulations and increases in taxes have caused California's output to actually decline in recent years, but it's still a powerhouse, ranking 3rd in overall production, refining capacity, and proven reserves.
Alaska – Back in 1988, Alaska was right up there with Texas in regards to oil production, but with more and more companies being interested in plains drilling, that has dropped off in recent years. Alaska is home to over a dozen of the largest U.S. oil fields, but as of now, they are not currently being utilized to their fullest.
Oklahoma – A rising-star in the field of oil production, Oklahoma's barrels per year has more than doubled since 2005, and shows no plans of stopping. Also, Oklahoma is where many of the country's major pipelines intersect, making it a perfect place for production and refining.
New Mexico – At only 124 million barrels a year, New Mexico might not seem like a big player on the list, but production has doubled since just 2009, with 30% of that increase happening in 2012 alone. Oil production jumped to become one of the largest contributors to the state's economy, so it's expected to continue rising in upcoming years.
Colorado – Just about every other state on this list is showing increasing growth over the years, but few are as aggressive about it as Colorado. Still a small player on the list, their production has increased by a factor of 3 from 2009 to 2014. Experts estimate that there are more than 2 billion barrels' worth of oil still sitting in New Mexico's fields, so there is no end in sight to ramping production.
Wyoming – Currently, Wyoming is the country's biggest supplier of coal (39% here alone), and is also the focus of the energy industry as a whole. Rounding out the bottom of our list of 8 is another incredibly aggressive driller, with plans to add hundreds of new wells to its repertoire over the coming years.
Source: http://www.investopedia.com/articles/investing/100515/us-states-produce-most-oil.asp